Empowering Women
Livelihood for Women with Environment Sustainability
Jamghat's 15 years of experience has shown that livelihood opportunities for women can pave the way for a bright future for themselves and their children and families, addressing the economic aspects behind children running from their homes.
Jamghat and its long-term donor and partner iPartner India have developed a model to tackle the issues of environmental degradation and living conditions of women together. Jamghat runs a tailoring unit, Ekjut, at Jama Masjid that tackles the serious issue of plastic use by hiring street women to make cotton cloth bags, which are supported by a cloth manufacturing company in Mumbai under a 100% "buy-back" scheme. These carry bags of cotton are made by women tailoring assistants who otherwise would be begging on streets of Delhi's urban slums or worse , get into exploitative sex work. Each bag sold allows people to avoid single-use plastic. Each bag sold also means a woman gets wages and eventually is empowered to live off the streets.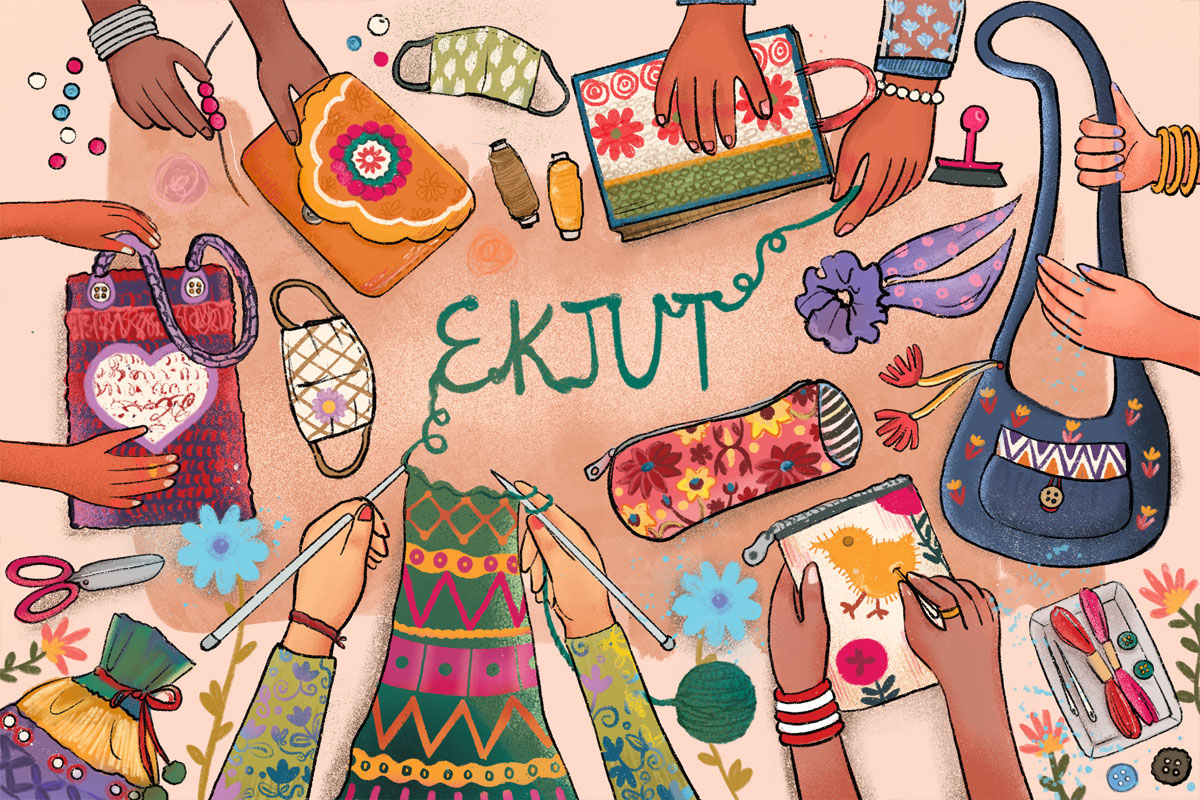 This model works as follows:
It successfully converts production waste from garment manufacturing operations into cotton cloth bags for shopping.
It trains women living in street conditions to stitch and tailor good quality cloth bags.
Tie up with garment manufacturing company, like Meemansa to buy-back the cotton carry-bags enables the women tailoring assistants to start earning immediately and the bags are then sold ahead to other retail entities by partners like Meemansa.
This way, there is no need for Jamghat to step into the domain of marketing and business and can continue to hone their capabilities as social work practitioners.